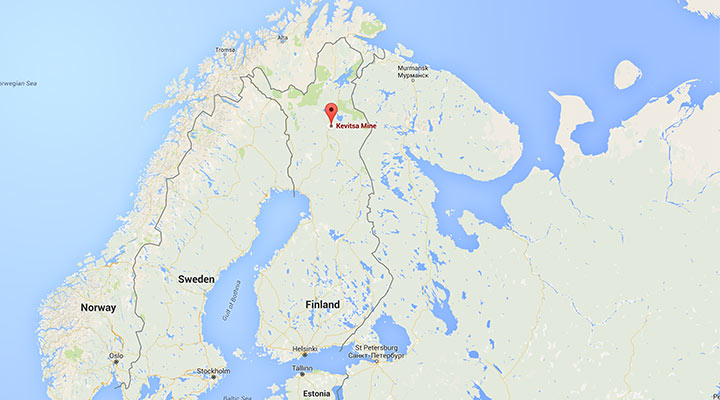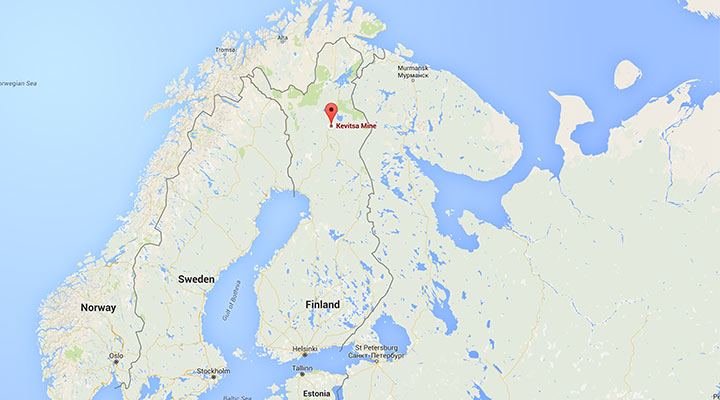 The Kevitsa open pit mine, located above the Arctic Circle, is approximately 140 kilometres north of Rovaniemi, the capital of Finnish Lapland.  Production of nickel-copper-platinum group elements (PGE) commenced in 2012 at the wholly owned First Quantum Minerals operation.
Key Challenges
Kevitsa was a new operation and from the start it was decided to not employ a manual reporting system.  The goal was an automated reporting system for production and real time machine health data that would operate reliably in Arctic conditions with minimal operator input. operations. operations. operations. operations.
Solution
Following visits to the Perth corporate office in Australia and the mine site in Finland to fully understand FQM's aims, a proposed solution was prepared which considered all hardware, software, project management, installation and training requirements.  Upon acceptance, iVolve proceeded with full deployment at the mine site with remote support provided by iVolve's engineering team in Brisbane.
The system was designed to work reliably at extremely low temperatures and optimised for remote support from iVolve's Brisbane office.
Case & Savings
Average payloads increased and were accompanied with fewer underloads and overloads.
CAT and Komatsu onsite personnel now use iVolve's machine health monitoring system on their own machines after seeing the successes of the system at Kevitsa.
Two-way integration with the Centric reporting system allows supervisors and management to obtain useful data quickly and reliably.
After just 12 months, expansions are underway thanks to the success of the iVolve system.
"I use the iVolve system on a daily basis to track performance and see if there are any problems during the shift.  We've been dealing with iVolve for the last 12 months.  They are quick to respond to any problems we have and are very professional."
- David Haataja
Mine Foreman,
Kevitsa
Follow iVolve on twitter here
Follow iVolve on LinkedIn here
Like iVolve on Facebook here