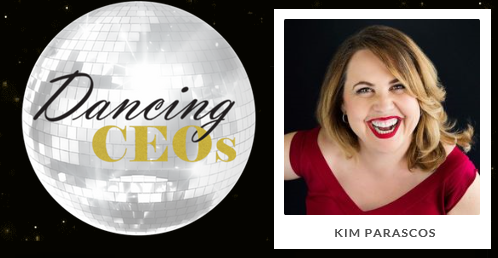 On 18 May 2018, twelve CEO superstars, including our very own Kim Parascos, will swap the boardroom for the City Hall dance floor in front 1,000 cheering guests. dancing
The night isn't just about putting on a show.
Each CEO is set a minimum fundraising target of $15,000 to achieve before they take over the stage!
All funds raised will help Women's Legal Service provide vital help to another Queensland woman and her kids who experience domestic violence.
Help Kim reach her fundraising goal and give her that extra incentive to bust-a-move by donating here.
Help Kim reach her fundraising goal and give her that extra incentive to bust-a-move by donating here.Help Kim reach her fundraising goal and give her that extra incentive to bust-a-move by donating here.Help Kim reach her fundraising goal and give her that extra incentive to bust-a-move by donating here.Help Kim reach her fundraising goal and give her that extra incentive to bust-a-move by donating here.Help Kim reach her fundraising goal and give her that extra incentive to bust-a-move by donating here.Help Kim reach her fundraising goal and give her that extra incentive to bust-a-move by donating here.Help Kim reach her fundraising goal and give her that extra incentive to bust-a-move by donating here.Help Kim reach her fundraising goal and give her that extra incentive to bust-a-move by Help Kim reach her fundraising goal and give her that extra incentive to bust-a-move by Help Kim reach her fundraising goal and give her that extra incentive to bust-a-move by Help Kim reach her fundraising goal and give her that extra incentive to bust-a-move by