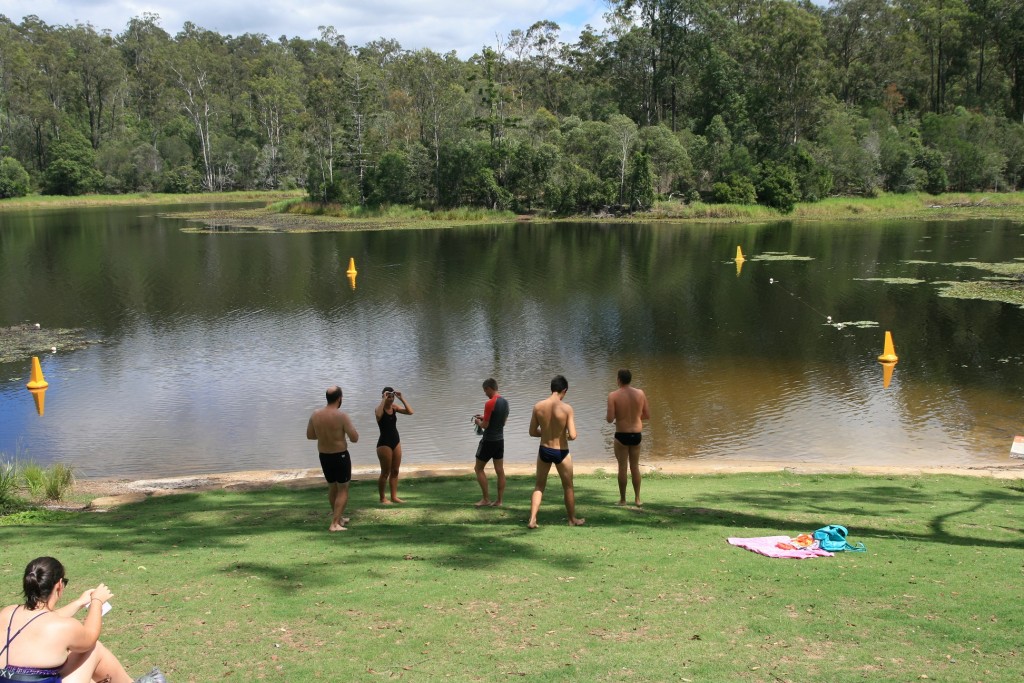 Recently, our staff have been training with Grimsey's Adult Swim Fit in Brisbane to hone their swimming skills and techniques to take on the challenge of the Cooly Classic.
What is the Cooly Classic? Held on April 3rd, the Cooly Classic takes place at Coolangatta on the sunny Gold Coast, and consists of a 2km swim. It begins at the popular Snapper Rocks surf break, passing Rainbow Bay, Greenmount and Coolangatta, and finishes at Kirra Beach. It is part of the World Series Swim roundup.
With Grimsey's, we have been training in the pool weekly to work on technique, and have recently upped the ante and practised in the Enoggera Reserve in Brisbane. This gives us a feel for what it's like to swim in more open water.
Development Engineer Christian Nielsen was instrumental in getting iVolve to take part in the challenge.
"Our CEO Kim Parascos asked me to come up with a fitness challenge and I thought of ocean swimming. My reason for choosing ocean swimming was that it requires people to do actual training in preparation for the event. The challenge would extend to more than just the day of the actual event," he said.
Why ocean swimming?
"Ocean swimming imposes additional challenges compared to pool swimming such as swimming through a rough surf and swimming in close proximity to other swimmers," Christian said, "There is no line at the bottom. Most of the time you are looking down into dark water. You have to learn to sight to swim straight."
There's no doubt that with this training and experience, the iVolve team will be well-equipped to take on the rigorous 2km ocean swim.