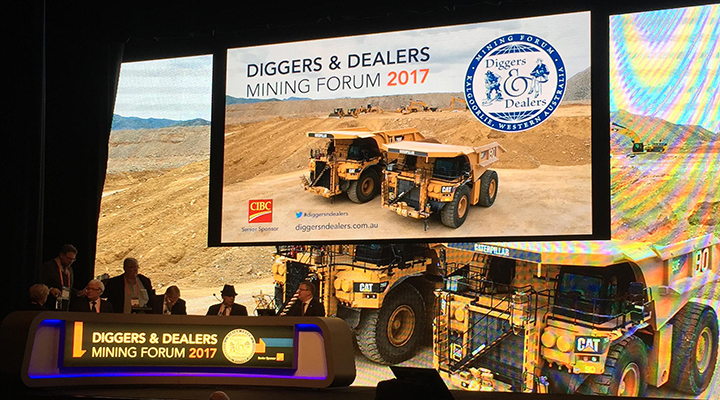 With iVolve Sales Manager, Jon Breeden
iVolve Sales Manager, Jon Breeden, recently attended the annual Diggers & Dealers Mining forum, held in Kalgoorie, WA - the unofficial gold mining capital of Australia.
This leading annual conference combined presentations by listed mining and exploration companies with a display area housing exhibitors from the sector. The delegation was made up of mining and exploration companies, brokers, bankers, investors, financiers and mining service industries from around Australia.
There were a number of reoccurring themes throughout the conference, in particular Australia's positive mining trajectory.
'If you want to make money in mining, don't be a miner, sell a better shovel. The big thing l took from the show is there is a lot of positivity in the market around mining. The excitement was without a doubt around Lithium, Cobalt and Nickel. These materials will be used in making the batteries for Electric Vehicles (EV).' Jon said.
Another theme that was highlighted throughout the conference was the role mining plays in relation to the environment.
'Miners are going green. I think the general population thinks of mining as 'big companies' that are the reason for global warming. Miners are very conscious of the world and the environment they live in and will be a big part of a greener more sustainable world. iVolve are part of this change. We will help our customers get more out of every drop of fuel and make their machines a lot more efficient. We are building the 'better shovel.' Jon said.
For daily updates Follow iVolve on twitter here
Follow Jon on twitter here
Follow iVolve on LinkedIn here